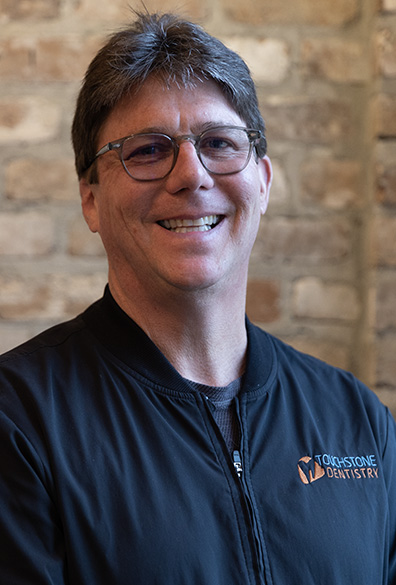 Dr. Alex Touchstone, D.D.S, F.I.C.O.I.
Dr. Touchstone's commitment to providing the best care possible to the Hattiesburg community is based on a foundation of constantly improving his own skills and knowledge—especially in regard to advances in dental technology. He is now recognized as one of the world's leading experts on advanced digital dentistry.
After seeing the positive changes digital technology was making in his patients' lives, Dr. Touchstone began teaching other dentists what he'd learned. A popular lecturer on digital dentistry, Dr. Touchstone has delivered talks and workshops to audiences around the world. Today, he teaches hundreds of dentists every year how they can use digital dentistry to improve their own patients' lives. He has also written many articles and produced several videos on digital dentistry.
Dr. Touchstone graduated from the University of Southern Mississippi in 1990 with a degree in biology, and received his DDS from the College of Dentistry at the University of Tennessee in 1994. For most of his career, Dr. Touchstone has operated a private practice serving Hattiesburg. Dr. Touchstone is proudly affiliated with the Academy of General Dentistry and American Academy of Implant Dentistry, and is proud to have received a fellowship to International Congress of Oral Implantologists.
Dr. Touchstone lives in Hattiesburg with his wife and two sons. He's a licensed pilot with over 2,000 hours flight time, and enjoys travelling with his family and taking long walks around his neighborhood with his 2 dogs, an Australian Shepherd named Marco and his 8lb Pomeranian named Piper.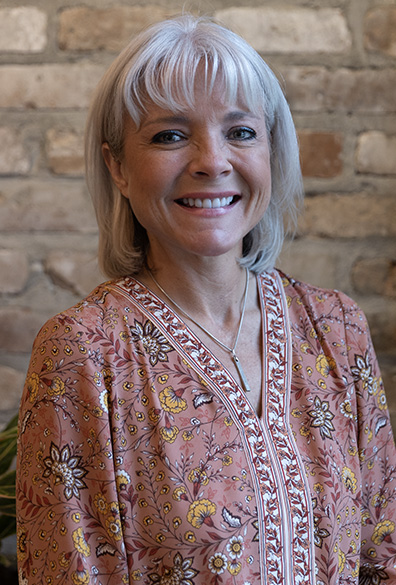 Denise
Our patients often compliment Denise on her kindness and that she makes them feel well cared for from the first phone call to the completion of each visit. As our office manager, Denise will assist you with your appointments, financial arrangements, insurance questions, and just about anything else you need to have a positive dental experience.
Denise's talents are not solely dental-related. She first attained a degree in Chemistry and upon graduation from Spring Hill College, she created a successful water testing and filtration business in Mobile, AL. Always interested in learning, she later attained her real estate license and joined the Judy Corts RE/MAX real estate team in Hattiesburg. Her team won many awards for excellence and high production during Denise's tenure.
In her free time, Denise volunteers with the Institutional Animal Care and Use Committee (IACUC) at the University of Southern Mississippi in Hattiesburg. Denise is a licensed pilot and loves to fly in her free time! She is also an avid photographer and travels extensively with her husband, Dr. Alex Touchstone (if you hear Dr. Touchstone or Denise refer to each other as "honey", now you know why!) Both are also kept busy and entertained with their two young adult sons, Vincent and Jack. To round out the family, they have a cat, Scooter, and two dogs, Marco and Piper. Piper is frequently seen behind the front desk eager to make friends with the patients and help their visit be a little more fun!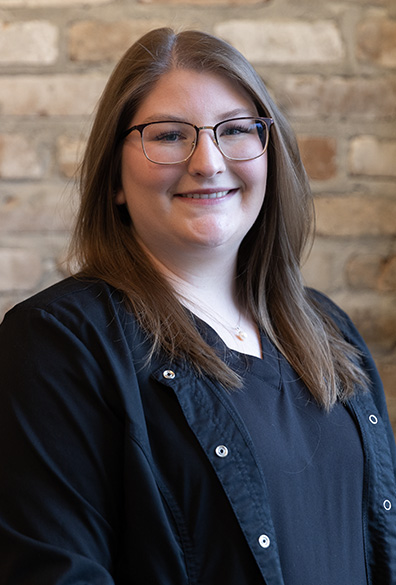 Taylor - Dental Hygienist
Taylor is a graduate of Pearl River Community College in Hattiesburg. She's a recipient of both the Mississippi Dental Hygienist Association Award and the Sigma Phi Alpha Award for maintaining a 4.0 average throughout the dental hygiene program.
In addition to her RDH licensure, she holds a Bachelor's in Health Administration and Education from William Carey University. Taylor enjoys getting to know her patients and ensuring each one feels comfortable and at ease while in her care.
Taylor enjoys spending time with her fiancé, watching The Office, vacationing to Walt Disney World, and playing with her dogs, Teddy and Vera.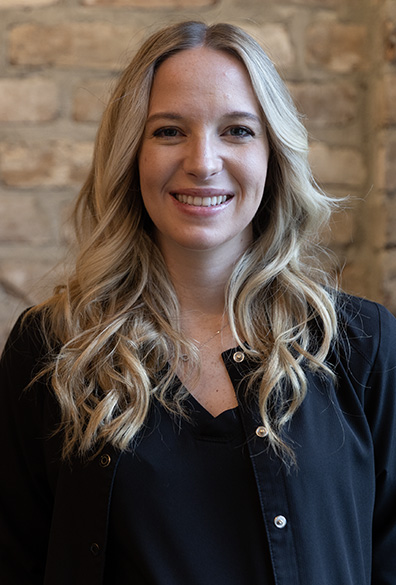 Gina - Dental Hygienist and Dental Assistant
Gina Grace is a graduate of Meridian Community College where she completed the dental hygiene program with High Honors. She was a member of academic club Phi Theta Kappa And received the William D. Mobley scholarship. Gina Grace wants every patient to be confident about their smile and wants to educate patients about their oral health.
Gina Grace loves to spend time with her fiancé and family, and visiting the beach.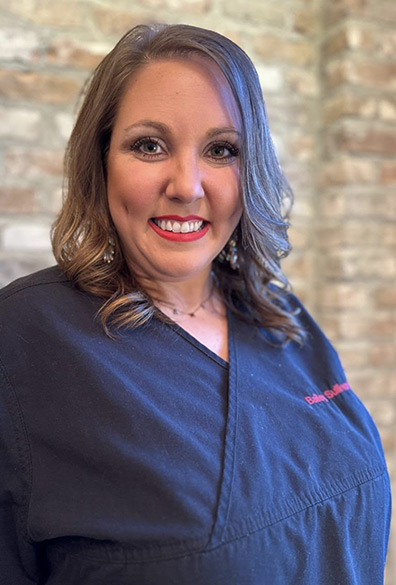 Bailey - Dental Assistant
Bailey began her dental career in 2008 as a dental assistant in General Dentistry. Since, she has attended many continuing education seminars and courses, to further her knowledge and career, in different specialties in the dental field. Bailey's favorite part of the job is building relationships with her patients and being a small part in providing them the experience of good dental care and the feeling of a great smile. Bailey grew up up in Mize, MS but now lives in Magee with her husband Josh, 2 children, and 3 stepchildren. Her interests are cheering on her children from the rodeo arena to the ball fields. She enjoys most, spending one on one time with her husband, family game nights, traveling, and most importantly serving the Lord.