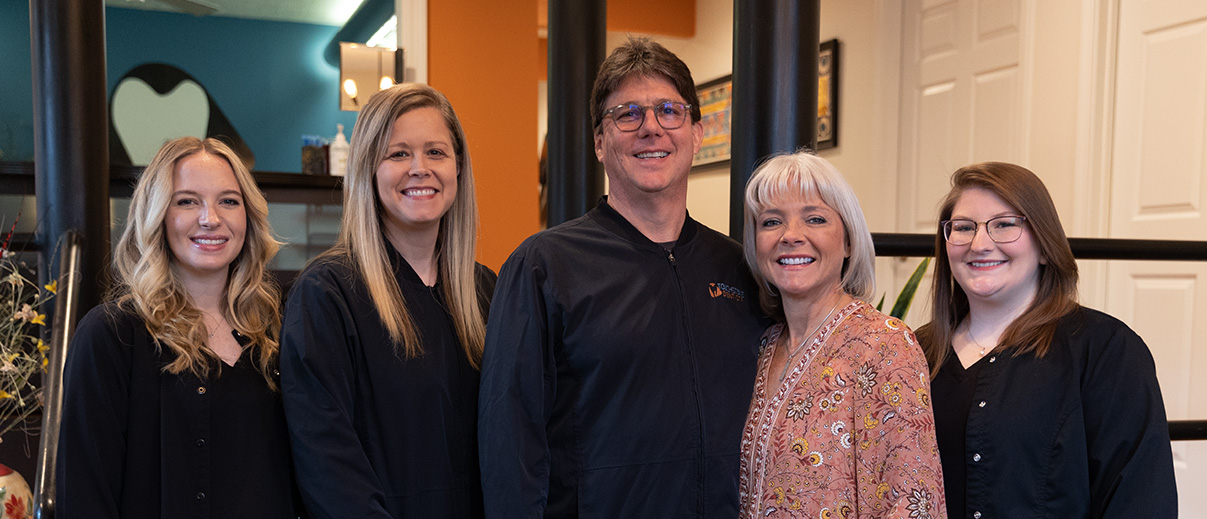 We want each of our patients to enjoy all the benefits—emotional and functional—of beautiful, healthy teeth. So, from regular cleanings to cosmetic dentistry, Dr. Touchstone and his team have you covered. We're especially skilled and experienced in restorative dentistry, like veneers and crowns, dentures, and implants. Our mastery of these services—combined with the use of in-house technology—means you're likely to rediscover your wonderful smile quickly and efficiently.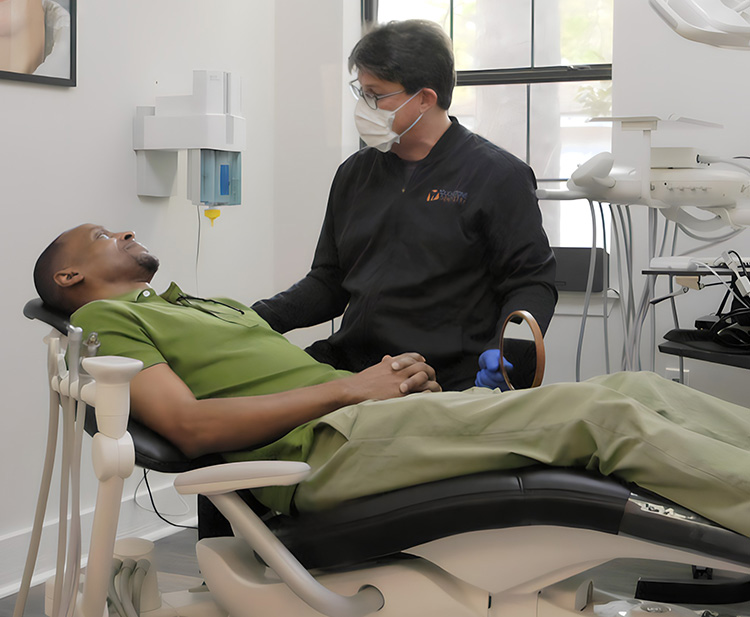 The art and the science
Dentistry, particularly restorative dentistry, is equal parts art and science. The science is having the training and equipment to perform work that's accurate and precise. The artistry is the skill and talent required to craft a new smile that's every bit as natural and engaging as the one you miss. At Touchstone Dentistry, we approach every patient with an equal measure of these two key ingredients.
We do it all in-house
Not every dental office can take care of every stage of a restoration in-house. But we can. The initial consultation; digital scans of your teeth and mouth; dental surgery; milling of prostheses (crowns, dentures, or implants); fitting and maintenance; post-operative care; no matter what your particular situation requires, we've got you covered, likely without having to send you to another specialist.
One patient at a time
Our commitment to "focus" applies to patients, too. Unlike many other clinics, we see just one patient at a time—you. No juggling of multiple clients at the same time. All Dr. Touchstone's effort and care, and that of his entire team, are focused on your teeth.
Get more done, more quickly.
Since we at Touchstone Dentistry can offer a uniquely seamless experience—all in our own office—we can typically help you more quickly, too. The majority of our patients can typically expect to go from initial consultation to fresh new smile in a little as 8 to 10 weeks. Few other dental clinics can match that kind of timeline.