Touchstone Dentistry is a pioneer in advanced dental technologies that are revolutionizing how we restore and enhance your smile. Dr. Touchstone embraced digital dentistry for his clinic because he saw the potential it had to make complicated dental work more accurate, efficient, and pleasant for the patient. If there's a useful piece of dental technology out there, our fully-outfitted lab has it.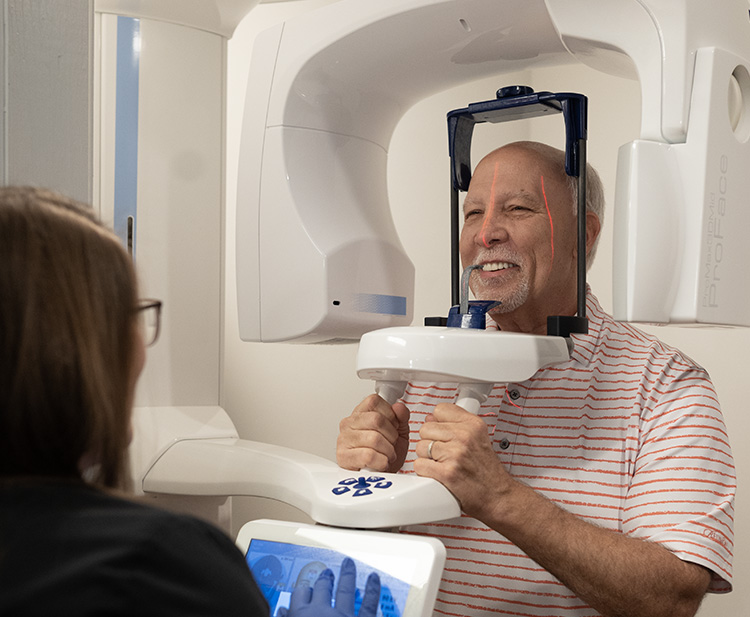 No messy impressions
In the past, if you needed any kind of prosthetic—like crowns, veneers, dentures, or implants—the process began with a physical impression of your teeth and gums. Not here. Digital full-mouth scans give us more accurate and precise models for prosthetics—quickly and mess-free.
In-house milling and 3D printing
Many dental clinics have to turn to outside partners in order to source and create personalized prosthetics. We don't. Our two milling machines allow us to craft, from scratch and with perfect precision, the crowns, inlays/onlays, dentures, and implants our patients need.
Quicker turnaround
Since all these digital tools are in-house, the time it takes to get you from consultation to final product is greatly reduced. So you'll get what you came to us for—a brighter smile—faster than you expected.
One patient at a time
Our commitment to "focus" applies to patients, too. Unlike many other clinics, we see just one patient at a time—you. No juggling of multiple clients at the same time. All Dr. Touchstone's effort and care, and that of his entire team, are focused on your teeth.