For many patients struggling with many damaged or missing teeth, Hybridge implants are the perfect solution. With the Hybridge system, custom-made restorations are attached to 5-6 dental implants replacing up to 12 teeth in the upper jaw, lower jaw, or both. Much more secure than standard dentures, your Hybridge implant bridges are permanently anchored, so they'll never move or shift when you eat or talk. Hybridge is an affordable, reliable, and effective solution for many patients.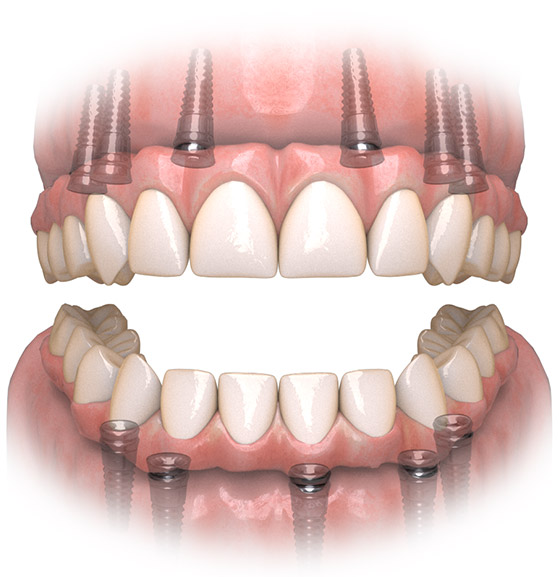 Looks and feels like natural teeth
You'll be able to eat, talk, and smile as if your Hybridge implants were your natural teeth. You'll leave our clinic on the same day with temporary new teeth, but your final teeth will be custom made, just for you, and secured during a follow-up appointment. They're created with both precision technology and artisanal craftsmanship.
Permanent and long lasting
Your new Hybridge teeth are made from durable materials that look natural, and are very durable. Since they permanently anchor to implants, your teeth can only be attached and removed in the clinic. Dr. Touchstone is a Hybridge certified dentist, which means he has the training and experience necessary to meet Hybridge's high standards.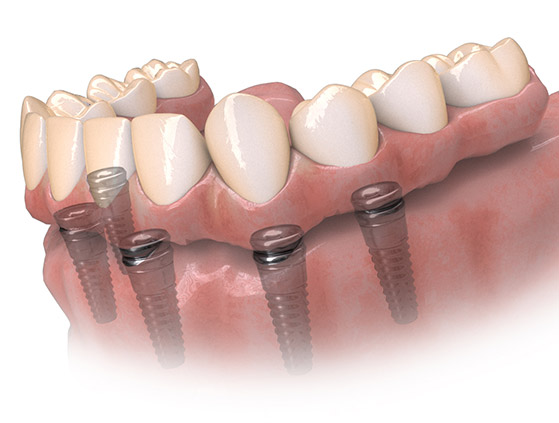 It changes lives
People across the country and beyond have experienced the difference Hybridge Dental Implants can make. Here are a few real patients whose lives have been greatly improved thanks to their new teeth.
Kristen's Hybridge Story
Tom's Hybridge Story
Have Questions? Get In Touch!
If you would like to book an appointment with Touchstone Dentistry, or if you have any questions at all, please feel free to reach out and one of our team members will be in touch.
Contact Us